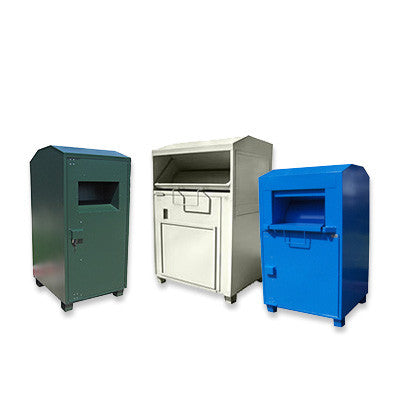 Donation Collection Bins for Clothing, Books & More
---
Donation Collection Bins for Clothing, Books & More
Outdoor Lockable Donations Collection Bins for clothing and books
Securr is mostly known for selling quality trash cans and recycling bins, but they also offer a wide range of other products. One example is Securr's donation collection bins. These are perfect collecting books, clothing, and any similar items. With these donation collection bins, keeping items safe and contained is easy. 
Similar to the Securr trash cans, these collection bins are made of top quality materials - every bin is corrosion and UV resistant. This keeps the collection safe and keeps the bins looking attractive and suitable for long-term use.
All Bins are internally reinforced with lockable latching mechanism. There is also a loading door for every bin, making it easier for people to put books or clothing inside. 
Contact Securr today for a fast and friendly quote!