Make E-Waste Collection a Breeze with Securr
Posted by Securr Blogger on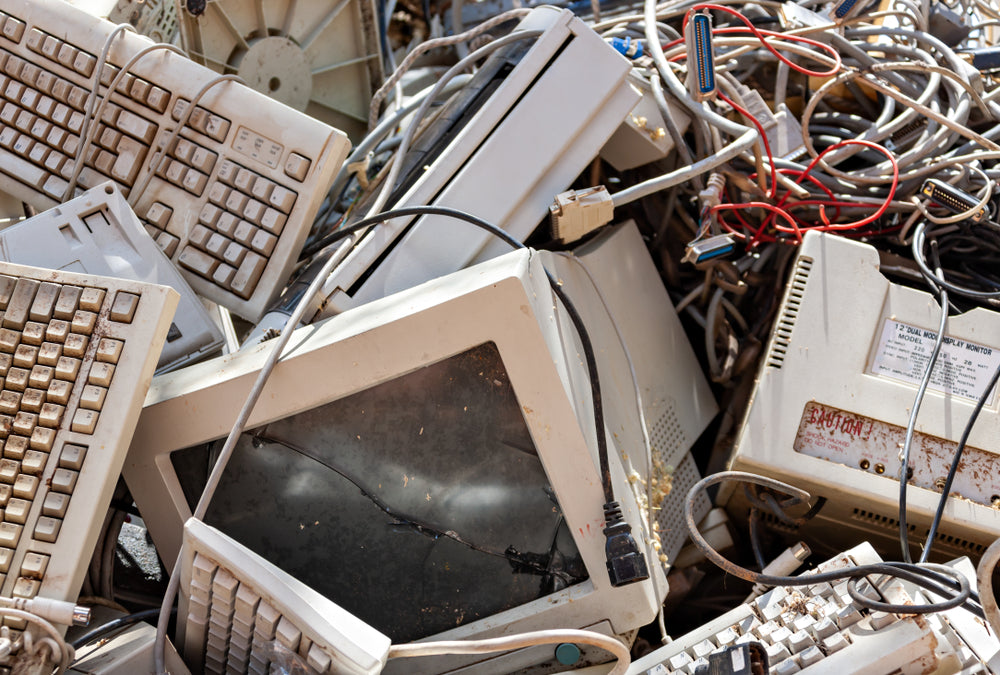 What happens with all those computers, cell phones, modems, printers, and other electronics that no longer work or are out of date? In most cases, it's not advised to put these items, often referred to as e-waste, in household trash as this can have a serious environmental impact. That's where e-waste collection comes in. Securr now makes e-waste collection a breeze with our large indoor collection bin. Let's take a closer look at how this disposal system can help you.
What is e-waste?
Basically, e-waste is any electrical equipment that is discarded. This can include both working and non-working items that are thrown in the trash. Common e-waste items include smartphones, computer monitors, hard drives, microwaves, televisions, fax machines, remote controls, and even diabetic testing machines. Unfortunately, many of these items contain toxic materials that can pollute landfills and nearby groundwater. 
Why is e-waste collection and recycling important?
Properly collecting and recycling e-waste is important for several reasons:
It keeps dangerous materials out of landfills so that they don't contaminate the soil, air, or water.

It allows valuable materials like copper, aluminum, platinum, gold, and silver to be reclaimed.

Recycling these materials decreases demand for new raw materials, thus helping to conserve our natural resources.

Some discarded electronics can be refurbished and reused or donated to charity.
How can you securely collect e-waste?
If you're considering collecting and recycling e-waste, then it's important to choose a system that is safe and secure. Securr's Large Indoor E-Waste Collection Bin EW01 is the perfect solution for e-waste collection. This heavy-duty, 40-gallon bin is ADA compliant and provides both durability and pleasing aesthetics. E-waste is deposited through a chute-type loading door where it is kept secure until the service door is unlocked. The bins can be used for a variety of e-waste recycling applications and are made from corrosion-resistant galvannealed steel. Inside the enclosure is a rigid plastic liner. All hardware is zinc-coated and the stainless steel door hinges are manufactured with heavy-duty piano hinge material. The textured powder coat is resistant to UV rays, abrasion, chemicals, humidity, salt spray, and fog.
Why buy from Securr?
Securr specializes in refuse and recycling containers and our many years of experience in the business allow us to have an intimate understanding of our customer's needs. We are committed to design and innovation and our product lines and manufacturing technologies have advanced over the years. Our factory in Southern California has complete manufacturing and process capabilities, and we use state-of-the-art software for design and programming. This allows us to recognize problems and potential component interference before they happen, dramatically reducing lead times because everything is fabricated correctly the first time. 
Contact Securr today
Would you like to know more about how you can enhance your e-waste collection with Securr's E-Waste Collection Bins? Then contact us at 888-671-7066 or sales@securr.com! Our customer service representatives are eager to assist you with any questions you may have. Contact us today!
---
Share this post
---
---
---
0 comment