Add Extra Level of Security with Securr's Homeland Security Compliant Trash Cans
Posted by Securr Blogger on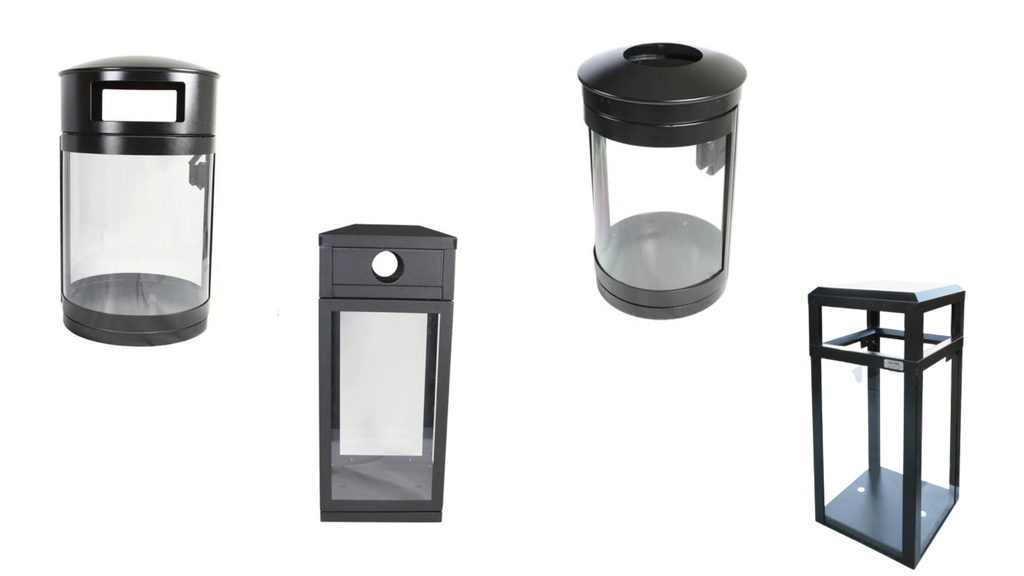 At Securr, we strive to provide the highest-quality products to fit nearly every waste management need. So when the Department of Homeland Security (DHS) recently issued a directive that requires all passenger rail operators in America to implement protective measures, including removing all trash receptacles except those that are clear plastic or bomb-resistant, we took action. Securr stepped up to meet this challenge by designing a range of user-friendly and low-maintenance clear-sided receptacles. Find out how they can help you!
Homeland Security complaint trash cans help keep the public safe
DHS recognizes the need for providing an extra level of security at high-traffic public transportation centers. That's why they issued a directive that states, "At certain locations, operators will be required to remove trash receptacles, except clear plastic or bomb-resistant containers." Securr's clear-sided receptacles provide a ready solution to this problem. Clear-sided trash cans allow you to clearly see the contents of the can so that bombs and other threatening devices cannot be concealed within them. When they are used with clear bags, the contents can easily be seen by law enforcement and other protective services.
Durable and strong
Securr's Homeland Security compliant trash cans are constructed with special materials that have many times the strength of ordinary clear acrylics. We use the highest-grade polycarbonate, which is available in both a .236 thickness and a .093 thickness. In addition, the entire unit is extremely durable. The frames are constructed from corrosion-resistant galvannealed steel that leaves the surface capable of being covered with powder-coating. They can then be painted or vinyl decals can be applied.
Suitable for a wide range of locations
While the DHS issued the directive for passenger rail operators, the Homeland Security compliant trash cans can be used in a variety of locations where an extra level of security is desired. These include:
Commuter Rail Systems

Subway Systems

Airports

Bus Stations

Cruise Ship Terminals

Stadiums

Arenas

Government Buildings
Made to last
Like our entire line of products, Securr's Homeland Security compliant trash cans are made to last and provide years of trouble-free service. Our receptacles have the only side-opening doors on the market. Since the contents do not need to be removed from the top, this prevents costly back injuries. In addition, all handles, striker plates, and hardware are zinc-coated for corrosion resistance. The stainless steel door hinges are manufactured with a heavy-duty piano hinge material. The housing and doors are made from corrosion-resistant steel and are finished with a textured powder coat. This makes our receptacles resistant to humidity, salt spray, fog, ultraviolet rays, abrasion, and chemicals.
Contact Securr today
Do you have questions about our Homeland Security Approved trash cans and receptacles? Then contact Securr today at 888-671-7066 or sales@securr.com. Our team of customer service representatives is standing by to discuss the approved Guardian Series Trash cans or other products we offer that have been approved by the Department of Homeland Security.
---
Share this post
---
---
---
0 comment