Securr Partners With Recycle Across America To Offer Standardized Recycling Labels
Posted by Securr Blogger on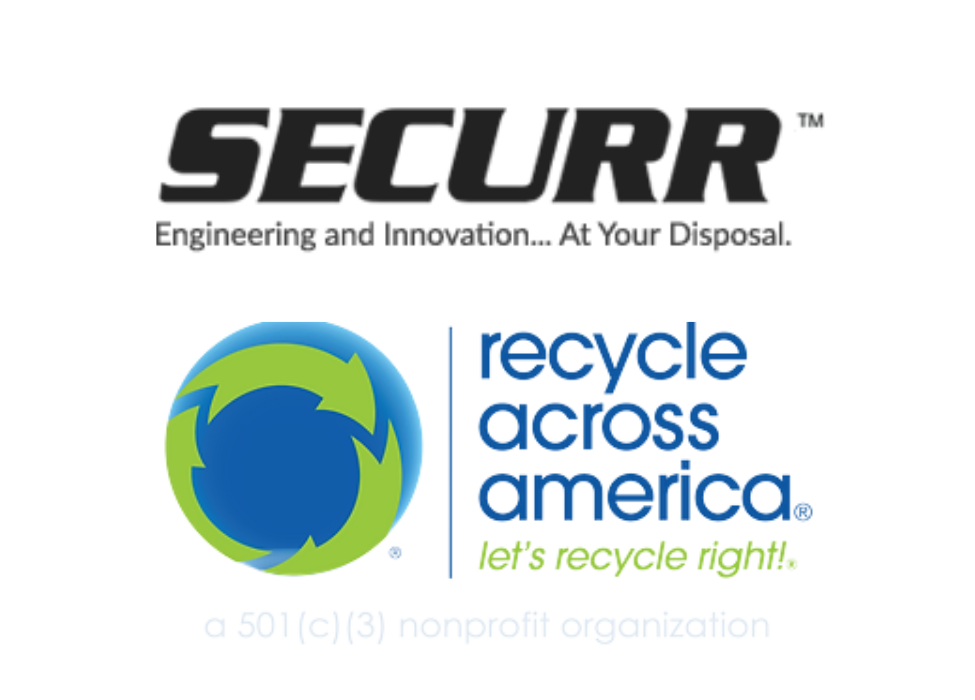 Securr is proud to announce that we have partnered with Recycle Across America to offer standardized recycling labels on all our recycling bins! Society-wide standardized labels for recycling have been touted as "...one of the most important environmental fixes taking root today" by The New York Times. Let's take a closer look at how these labels can affect real change and how Securr's many recycling products can enhance your waste collection system.
Recycle Across America makes recycling easy for everyone
Recycle Across America is a nonprofit organization that has created the first and only society-wide standardized labeling systems for recycling bins. Their simple and easy-to-understand labels make it easy for anyone in America to recycle correctly wherever they are. This helps recycling and closed-loop manufacturing thrive. Standardized labels are proven to increase recycling levels anywhere from 50 - 100 percent. They also dramatically decrease the amount of garbage that is thrown in recycling bins, which can contaminate the entire load. Ultimately, standardized recycling labels used across the nation help to improve the financial viability of recycling everywhere.
Securr is proud to offer standardized labels on our many recycling products
As the preferred supplier of trash cans and recycling bins to many municipalities across America, Securr is proud to offer standardized recycling labels on our many recycling products. This allows municipalities to display clear, concise messaging that will help everyone properly recycle. There is a standardized label for nearly every type of sorting need including:
Mixed recycling

Trash

Landfill

Cans - aluminum, steel, and tin

Glass - bottles, and jars only

Plastic - bottles, and jugs only

Paper, cans, and plastic bottles

Cans and plastic bottles

Glass, cans, and plastic bottles

Paper - clean and dry, no food contact
Securr offers a wide range of multistream recycle bins
No matter what type of recycling collection you need, Securr has a product for you. Our multistream recycle bins are made in the USA and are available in several styles and levels of capacity. They are constructed with heavy-gauge corrosion-resistant steel that will not rust in any environment. Our recycle bins are designed with a side-opening door for easy emptying, which reduces the risk of back injuries. The recycle bins can be bolted down from the inside and a rigid plastic liner is included. Our bins are ADA compliant and come in your choice of several standard colors using a UV-resistant textured powder coat. Custom lettering and graphics are also available.
Standardized recycling labels help stop recycling contamination
Ultimately, choosing the standardized recycling labels for your recycling bins helps to put an end to high contamination levels in our recycling stream. Less contamination means recycling is more economically viable and profitable for your municipality.
Contact Securr today
Would you like to learn more about how Securr's line of recycling products can help you or your municipality? Then contact Securr today at 888-671-7066 or sales@securr.com. Our representatives are standing by and eager to assist you – contact us today!
---
Share this post
---
---
---
0 comment