Cart Garages Streamline Curbside Collection
Posted by Ryan Rockwood on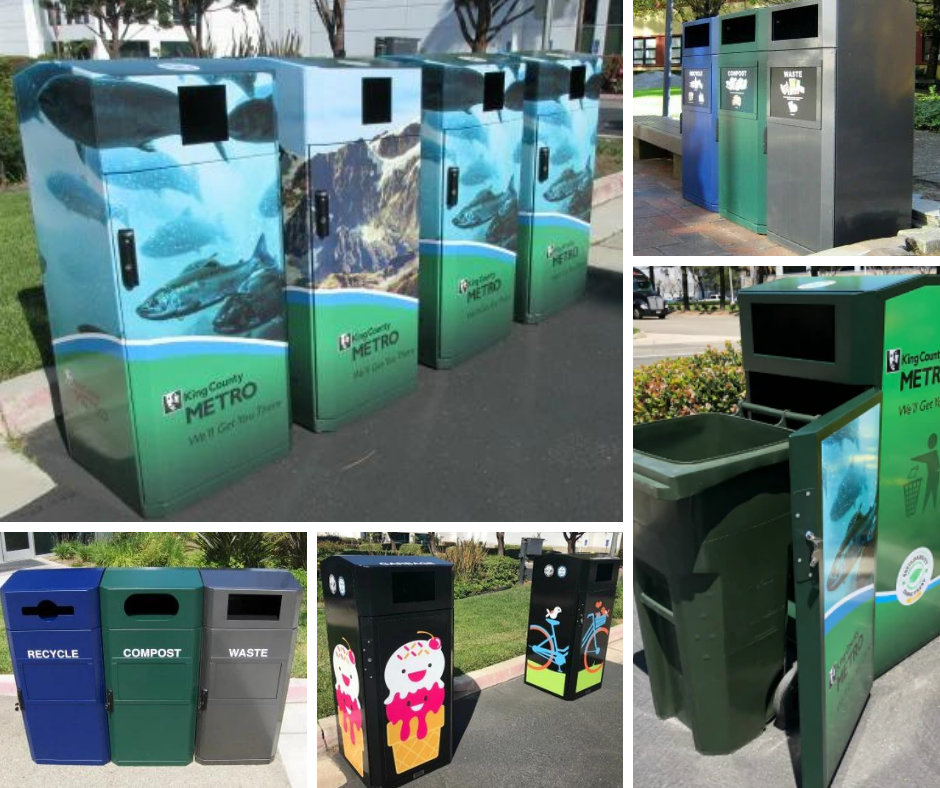 Are you searching for a solution to streamline your curbside waste collection services? Then look no further than Securr's Cart Garages, trash and recycling enclosures that will enhance your automated or semi-automated waste collection system. Our cart garages can help you reduce injury to workers, enhance the appearance of your public spaces, and even generate additional income for your business. Let's take a closer look at what the cart garages are and how they can help you.
Innovative solution for cities, parks, and businesses
Does your business or municipality already use a waste collection system that utilizes a truck to tip and empty waste carts? Then Securr's cart garages can be a great addition to enhance this system. These sturdy and attractive metal enclosures for wheeled plastic receptacles can be used in tandem with your current curbside collection system. It's perfect for parks, city streets, businesses, and any other places that use curbside pick-up. Your wheeled trash can is locked safely inside the garage when in use. It can then easily be serviced by opening the door and rolling out the cart. The cart can then be rolled to the location for emptying and then returned to the garage and locked away. This eliminates the need for workers to lift heavy loads of trash, thereby reducing the potential for worker injury. 
Wide variety of enclosures to choose from
Securr's cart garages come in a wide variety of styles, making it easy to find a solution to meet your needs. Our garages can fit 35-, 65-, or 95-gallon poly carts. ADA-compliant varieties are available as well as those that are rodent, animal, and people resistant. 
Designed and manufactured to meet all your needs
Our cart garages are designed and manufactured to meet all your needs in our facility in Ontario, California. The frames are made of high-quality and corrosion-resistant galvannealed steel with inside deflectors that funnel waste into the enclosed cart. A cold galvanizing spray treatment is available for locations with extremely salty or humid environments. Door panels lock to prevent vandalism and to stay closed between collections. The garage access door features a durable hinge made with 304-grade stainless steel that won't rust, making it easy to access and maneuver the cart inside.
Customization is simple
Finally, it is easy to customize your cart garage. You can choose from a variety of standard or custom colors, anti-graffiti clear coat, and custom graphics options. Custom powder-coated colors are available for panels and frames and precision laser-cut logos or messages can be made for each of the side panels. Side panels can also be created in solid and perforated stainless steel. Premium vinyl decaling is also available to convey the type of waste or recycling material. Best of all, these customization options allow you to generate additional income by using them as advertising space.
Contact Securr today
Would you like to know more about Securr's line of cart garages? Then contact us at 888-671-7066 or sales@securr.com! Our customer service representatives are eager to assist you with any questions you may have. Contact us today!
---
Share this post
---
---
---
0 comment