E-Waste Solutions for Municipalities
Posted by Securr Blogger on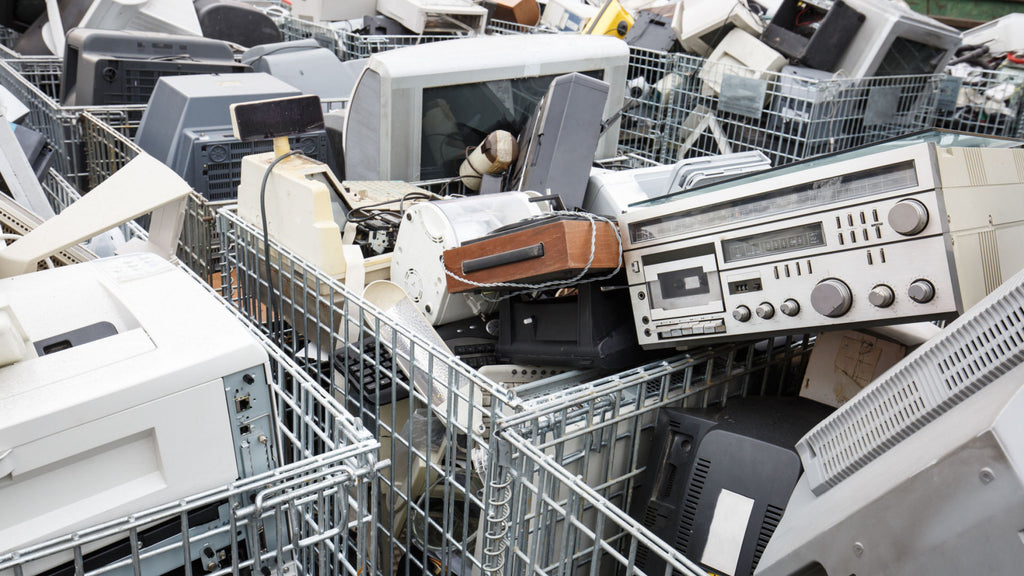 E-waste, a term for discarded electronic and electrical devices, poses a significant environmental threat due to the presence of hazardous materials such as lead, mercury, cadmium, and other toxic chemicals. These materials can have a detrimental impact on the environment if not disposed of properly. As a municipality, how can you increase the amount of e-waste that is collected in your community? And can that collection be done affordably? Let's take a closer look.
Making e-waste collection more accessible
Municipalities can increase the amount of e-waste collected for recycling by implementing various strategies such as:
Offering convenient and accessible e-waste

drop-off locations

or curbside collection services for residents and businesses.

Providing education and awareness campaigns to inform the public about the importance of recycling e-waste.

Partnering with electronic retailers, manufacturers, and other stakeholders to establish e-waste collection and recycling programs.

Offering incentives, such as discounts on new electronic devices, to encourage people to recycle their old electronics.

Implementing strict regulations on the disposal of e-waste to discourage illegal dumping.
Generating revenue from e-waste
It is worth noting that e-waste recycling can also generate revenue. E-waste contains valuable materials such as gold, silver, copper, and other metals that can be extracted and sold for a profit. Moreover, some countries have implemented extended producer responsibility (EPR) programs, which require manufacturers to take responsibility for the end-of-life disposal of their products. This can lead to partnerships with municipalities or third-party recyclers, which can generate revenue from the recycling of e-waste. However, while e-waste recycling can have financial benefits, it is important to keep in mind that the primary goal should be to reduce the impact of e-waste on the environment.
E-waste collection and recycling grants may be available
Obviously, creating a comprehensive e-waste collection and recycling program in your community sounds like a logical plan to help keep your neighborhoods clean and safe. But no comprehensive plan comes without a price tag. Fortunately, e-waste collection and recycling grants are available that can help your community offset the cost. In fact, the recent Bipartisan Infrastructure Law that was enacted in 2022 is making it easier for municipalities to create impactful recycling programs. The EPA currently has a Solid Waste Infrastructure for Recycling program that provides grants to help local waste management systems make improvements to their infrastructure.
Securr offers durable, attractive, and affordable e-waste collection bins
As part of your e-waste collection program, Securr can provide durable, attractive, and affordable e-waste collection bins. Our heavy-duty, ADA-compliant bins are made from corrosion-resistant galvannealed steel that offers years of trouble-free service. Inside the heavy-gauge steel enclosure, you'll find a rigid plastic liner that has 40 gallons of capacity. The enclosure features a chute-type loading door so the contents cannot be removed unless the service door is unlocked. These collection bins are perfect for collecting e-waste such as cell phones, modems, computers, printers, batteries, and more!
Contact Securr today!
Would you like to learn more about the e-waste collection bins that are available from Securr? Then contact us at 888-671-7066 or sales@securr.com. Our customer service representatives are standing by to answer all your questions so that you can make a decision with confidence. Contact us today! 
---
Share this post
---
---
---
0 comment