Keep Rodents and More Out of Your Trash with Receptacle from Securr
Posted by David Moore on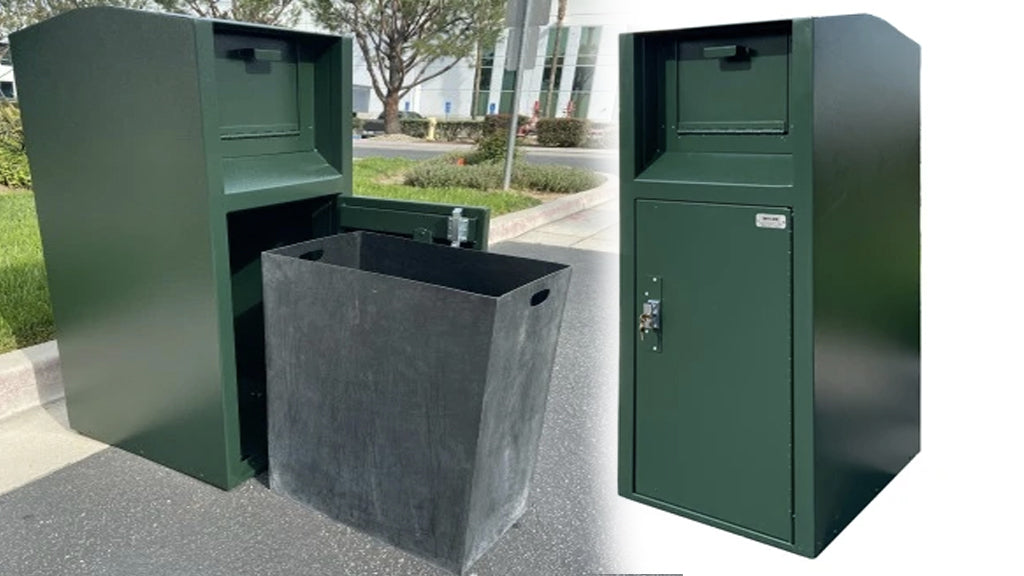 Offering a 40-gallon capacity coupled with an innovative animal and people-resistant design, the Animal-Resistant Receptacle (Item #CE140M-CH) from Securr is a part of the Securr CE Series of trash cans. As with all receptacles within this series, you can count on this ADA-compliant trash can bin to provide high-quality along with ease-of-use and an innovative design.
Keeping Rodents and Animals Out of the Receptacle
It is no secret that rodents can pose a real risk to the health and safety of the general population. Whether in a big city or at a park, rats and other animals can create quite the mess when they get into waste receptacles and spread trash around. In addition, the last thing you want is to attract rats and other animals to where the waste is being collected, as the animals themselves can be a threat to safety and health.
Thanks to the design of this decorative 40-gallon receptacle, you can rest assured that no animals will be able to get inside of the receptacle. This includes rats as well as other types of rodents. Similarly, this trash can bin is also tamper-proof, which means humans also will not be able to get inside and create a mess from the trash after it has been placed in the receptacle. 
To ensure the trash is safely placed inside of the receptacle and remains there, this trash bin features a loading chute through which the trash is placed. Once inside the receptacle, the waste can only be removed by unlocking the locking hatch and pulling the cart out from inside. The innovative design of the chute makes it impossible to reach back inside the receptacle through the chute. In other words, once the trash is inside, it is there to stay until someone with the key decides to remove it!
Creating the Look You Desire 
In addition to helping to keep your city streets clean, this trash bin can also be designed to suit the aesthetic look that you desire. One of several standard colors are available for this receptacle, including black, forest brown, olive green, fir green, sky blue and white. Custom colors are also available upon request. In addition, a number of label options can also be included on the receptacle. These options include:
Paper

Glass

Cans (Aluminum, Steel and Tin)

Mixed Recycling

Cans and Plastic Bottles

Plastic Bottles and Jugs

Paper, Cans and Plastic Bottles

Glass, Cans and Plastic Bottles

Trash

Landfill
Of course, you can also choose to not include a label if you so desire. 
Providing a Long-Term Waste Solution to Meet Your Needs
Backed by a one-year warranty, this trash bin is made from high-quality materials and construction. Designed for use in a wide range of outdoor settings, the receptacle boats handles, striker plates and hardware that are all zinc-coated for corrosion resistance. Meanwhile, the stainless steel door hinges are made from heavy-duty piano hinge materials while the housing and doors are made from corrosion-resistant steel with a textured powder coat finishing process. This finish is resistant to salt spray, humidity, ultraviolet rays, fog, abrasion and chemicals. 
This receptacle weighs 193 pounds and measures 22 inches wide, 54 inches tall and 26 inches long.
---
Share this post
---
---
---
0 comment