Springfield, Missouri, Using Federal Funds for Landfill Tours
Posted by Securr Blogger on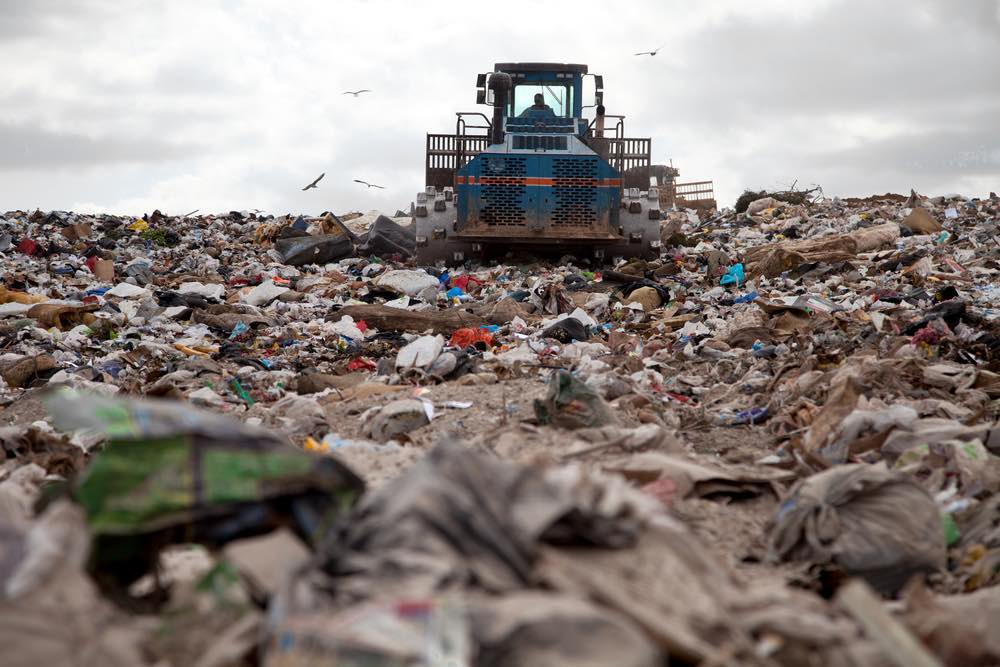 Keeping recyclable materials out of landfills is a top priority for many municipalities. That's why Springfield, Missouri, has come up with an innovative way to encourage residents to take recycling more seriously. With funds from the Bipartisan Infrastructure Law, they hope to host tours of the local landfill to help people gain a new perspective on throwing things away. 
Significant increases in landfill tonnage cause concern
According to the Springfield News-Leader, the city of Springfield conducted a waste composition study in 2017. They discovered that more than 70 percent of trash in their local landfill could have been recycled instead of thrown away. In the five years since the study, their landfill tonnage has nearly doubled from 650 tons a day in 2017 to up to 1,200 tons a day now. They've determined that at this rate, their landfill will be at capacity in approximately 50 years.
Bipartisan Infrastructure Law offers money for education and outreach
Springfield leaders are looking at a creative solution to help reduce the amount of recyclable material that ends up in their landfill. They plan to apply for federal grant money through the Bipartisan Infrastructure Law to fund an educational outreach program for their citizens. This would include public tours of the landfill so that people can see exactly how their behaviors contribute to this escalating problem. The EPA is currently awarding grants to municipalities through their Recycling Education and Outreach Grant Program to help inform the public about recycling best practices.
Securr's wide range of products can help reduce contaminants and keep streets clean
In addition to public education and outreach, municipalities can help manage waste more effectively with trash cans and recycle bins that are simple to understand and use. We've partnered with Recycle Across America to help make it easier for everyone to recycle materials correctly. Their society-wide standardized recycling labels are a game-changer, providing clear and simple instructions for disposing of recyclable materials properly. We have many types and sizes of recycling containers to choose from including our Multistream Recycle Bins, Stadium Series Trash Cans and Recycle Bins, Trash Can and Recycle Bin Advertising Solutions, and our Valueline Series of Economically-Priced Receptacles, among others. We produce a wide variety of receptacles to service many types of applications including Homeland Security, residential, commercial, private, and municipal. We're also proud to offer our exceptional bear-proof receptacles through our world-famous BearSaver line.
Contact Securr today
It can be challenging to know precisely what you need to help you solve your municipality's trash and recycling problems. If you need help determining what solution will be best for your situation, then contact Securr at 888-671-7066 or sales@securr.com. Our Customer Service Representatives are eager to answer your questions so you can make a decision with confidence. We're also able to customize a unique solution for you right here in our state-of-the-art facility in Southern California. Contact us today to find out how Securr can help you!
---
Share this post
---
---
---
0 comment