Bipartisan Infrastructure Law Offers Historic Funding for Transit & Waste Management
Posted by Securr Blogger on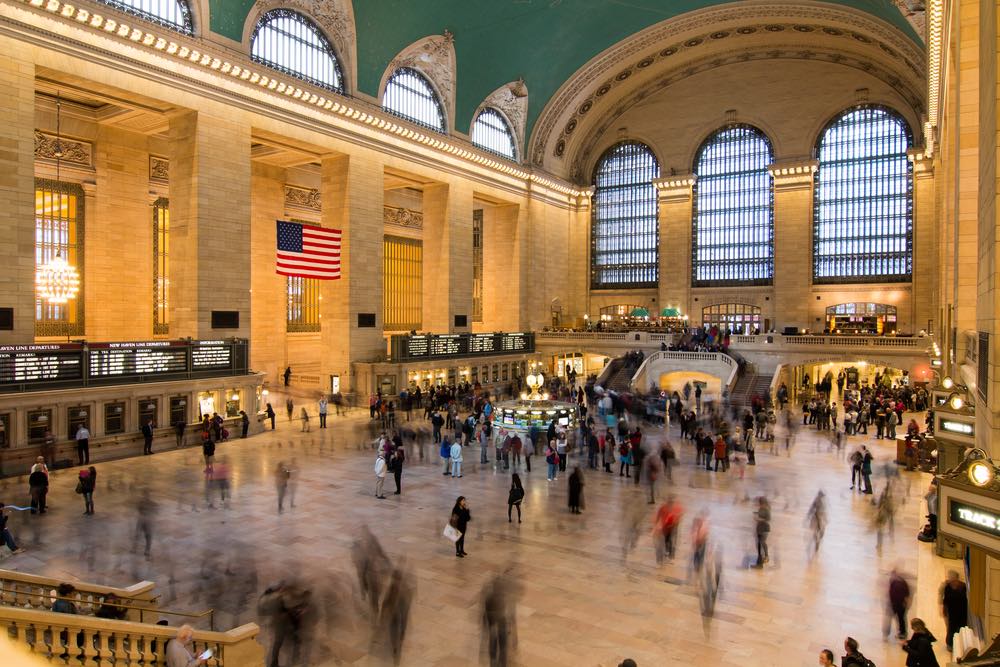 Are you a municipality or transit system that is looking for new ways to fund your infrastructure projects? Then it pays to investigate the opportunities available through the Infrastructure Investment and Jobs Act, commonly referred to as the Bipartisan Infrastructure Law. This new legislation, enacted in November 2021, expands the funding available to local governments until 2026 in order to create a safe and modern transportation system. In fact, it's the largest federal investment in public transit in our country's history. So how can you tap into these resources to further your community's goals, specifically where security, recycling, and waste management are concerned? Let's take a look.
More than $89 billion in guaranteed funding for public transit
The new infrastructure bill includes $89.9 billion in funding for public transit. This includes $39 billion for modernizing systems. The law expands how much funding is available directly to local governments and delivers historic investments to counties, cities, and towns both big and small. A number of grant programs are available in 2023 for which local governments can apply.
Securr offers Homeland Security-compliant trash cans and recycling bins
One big concern for cities and transit companies is security. The Department of Homeland Security has issued a directive that requires protective measures to be implemented by all passenger rail operators. Specifically, operators at certain locations are required to "...remove trash receptacles, except clear plastic or bomb-resistant containers." For those who want to modernize and secure their stations, Securr now offers a line of Homeland Security-compliant trash cans and recycling bins. They are designed with see-through panels so that the contents of the receptacle are clearly visible. A variety of styles and sizes are available made from durable galvannealed steel and high-quality finishes.
Will transform recycling and waste management, too
In addition to providing historic funding for transit systems, the infrastructure bill also offers unprecedented funding that will support state and local waste management infrastructure and recycling programs. The EPA has received funds totaling $350 million for solid waste and recycling grants to help modernize local waste management systems. These competitive grants are available to states, tribes, and others who want to transform their recycling and solid waste management systems including curbside waste collection and recycling services.
Securr has virtually everything you need to help modernize your systems
Securr offers a wide variety of trash cans, recycling bins, and other waste receptacle products that can serve virtually any need, including animal-proof recycling bins and waste receptacles through our world-famous BearSaver line. We're the leading custom trash can manufacturer, and our products are used everywhere from parks, subways, and bus stations to government buildings, educational institutions, and small businesses. 
We're proudly made in America
The Bipartisan Infrastructure Law contains provisions that strengthen Made in America requirements so that federally-funded infrastructure projects are using products that are made in the United States. Securr is proud to say that all our products are designed and manufactured in the USA in our state-of-the-art facility in Southern California.
Contact Securr today
The Bipartisan Infrastructure Law represents an unprecedented opportunity for municipalities and transit systems to fund their transportation and waste management infrastructure projects through competitive grants offered by the US government. If you'd like to learn more about how Securr can help you achieve your project goals, then contact us at 888-671-7066 or sales@securr.com. Our Customer Service representatives are eager to assist you so that you can make the right decision with confidence. Contact us today!
---
Share this post
---
---
---
0 comment