News
Posted by David Moore on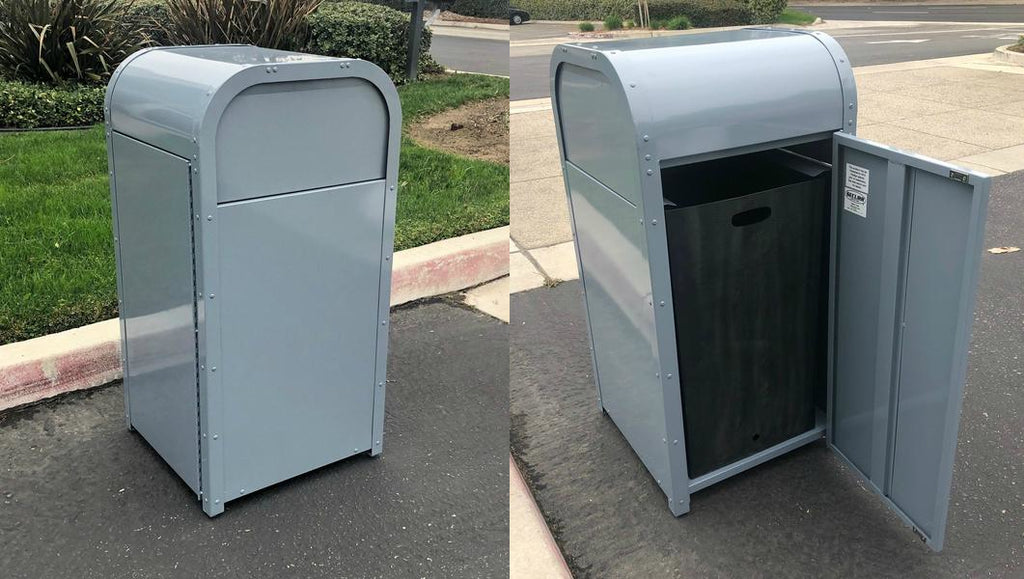 Trash buildup over the last century has become a huge problem for mankind. Even with countless initiatives to reduce, reuse, and recycle, there are still growing numbers of trash heaps both on land and at sea. While we are still working to figure out how to drastically reduce our waste, we can at the very least ensure that we dispose of it correctly. Even Mr. Walt Disney himself knew how important it was to instill cleanliness and tidiness in his parks. At Securr we value these principles along with our love for the Disney theme park trash cans. According to research, most people are willing to walk to a trash can that is 30 feet away. Anything more, and they are likely to chuck their garbage anywhere. Considering how large Disney theme parks are, it would come as no surprise for each park to contain hundreds of these theme park trash cans. Disney Theme Park Trash and Recycling Cans: What...
---
Posted by David Moore on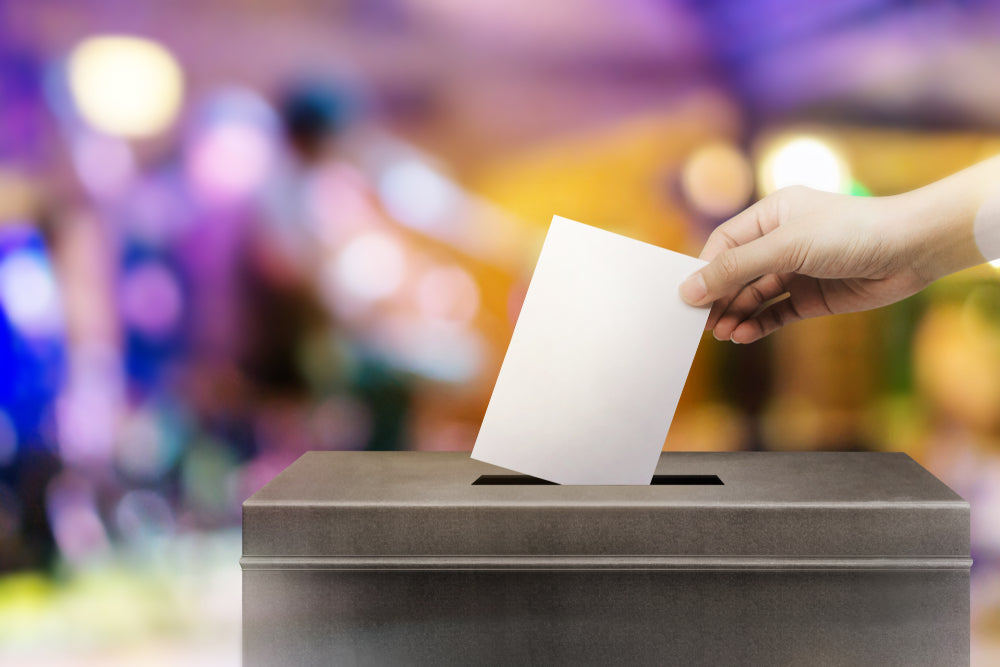 Election Day is just around the corner. Are you ready for large-scale ballot collection? Ballot drop boxes are a convenient option for municipalities and give voters another option for returning their mail-in ballots in a safe and secure way. Not only that, but studies have shown that when ballot drop boxes are available, it increases voter turnout. Let's answer some common questions about why a ballot drop box can be such an important election tool and why Securr's ballot drop box is an excellent choice for your next ballot collection. What is a ballot drop box? A ballot drop box is a safe and convenient way for voters to return their mail-in ballot instead of dropping it in the mail at the Post Office. These secure, locked devices are operated by election officials and are anchored in place and available 24 hours a day. Why is a ballot drop box necessary? Many voters would prefer to deliver their ballots...
---
Posted by David Moore on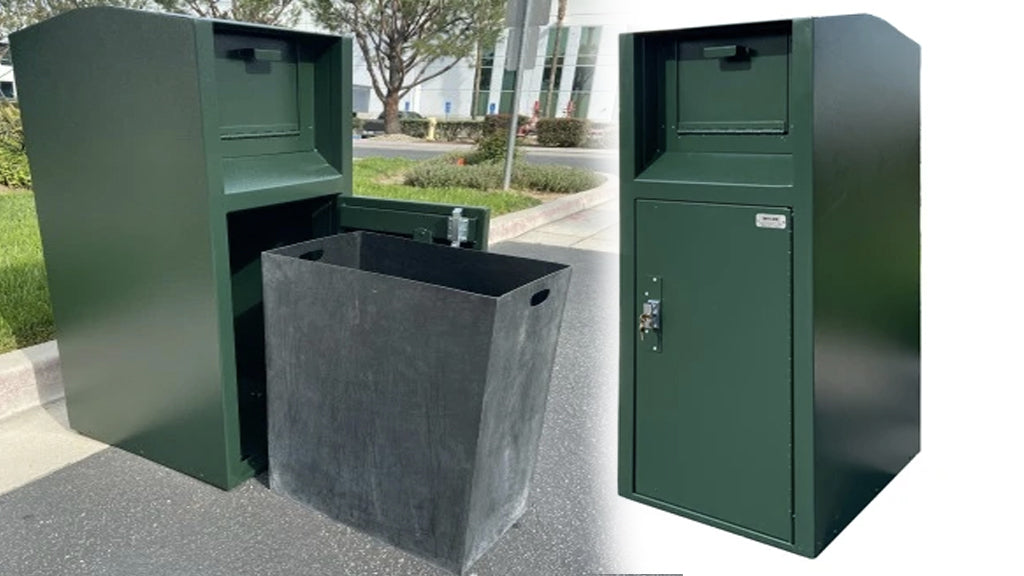 Offering a 40-gallon capacity coupled with an innovative animal and people-resistant design, the Animal-Resistant Receptacle (Item #CE140M-CH) from Securr is a part of the Securr CE Series of trash cans. As with all receptacles within this series, you can count on this ADA-compliant trash can bin to provide high-quality along with ease-of-use and an innovative design. Keeping Rodents and Animals Out of the Receptacle It is no secret that rodents can pose a real risk to the health and safety of the general population. Whether in a big city or at a park, rats and other animals can create quite the mess when they get into waste receptacles and spread trash around. In addition, the last thing you want is to attract rats and other animals to where the waste is being collected, as the animals themselves can be a threat to safety and health. Thanks to the design of this decorative 40-gallon receptacle, you can rest assured that no...
---
Posted by David Moore on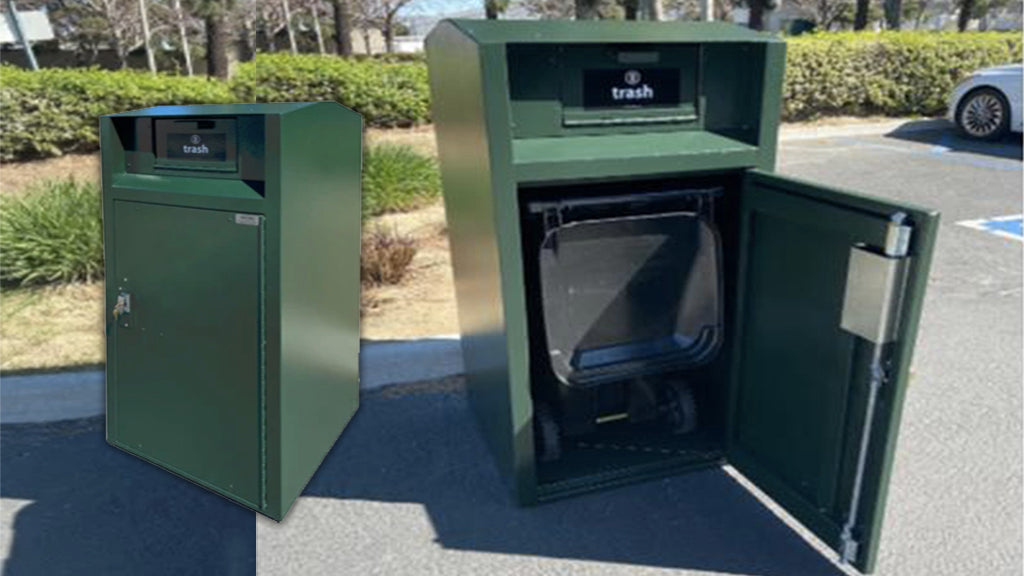 Ideal for any urban environment, the 45-Gallon Locking Trash Can with Loading Chute and Cart Garage (Item #CE135M-CH) is people, animal and rodent-resistant. As such, you can trust this receptacle to hold and maintain all of your waste without being disturbed by people or animals of any kind. A Simple Answer to a Complex Problem  With many municipalities having automated cart pick up systems in place for collecting waste, both homeowners and business owners need a receptacle that will meet their needs while also working with the automated system that is currently in use. This 35-gallon locking trash can from Securr is designed to be used with the automated system, eliminating the need for a second set of equipment to handle the waste. Even better, this heavy-duty enclosure is weather proof and animal proof, which means it can be safely set outside on the city streets without concern for being damaged by weather or infiltrated by rats and other rodents....
---
Posted by David Moore on
Designed for both park and urban usage, the SECURR Human and Rodent Resistant Waste Receptacle with Chute (Item #MCE140-CH) combines the great looks of the SECURR Cart Garage waste receptacles with the proven scavenger-resistant functionality of the Bearsaver CE family of animal-proof trash cans. This attractive and ADA-compliant waste receptacle eliminates unwanted foraging by people and animals. With the growing homeless populations in urban areas and the resulting increase in rodent problems, this new model is an ideal choice for many cities. Whether you need to keep people out of the receptacle, or you want to discourage rodents and other animals from getting inside, the unique loading chute makes this receptacle resistant to all types of scavenging. The attractive cabinet shape and ADA-compliant input chute add to the appeal for municipal use. An Innovative System that Works for You This new model holds one 40-gallon plastic liner, which is accessed by the front unloading door. This eliminates the need to...
---
---