Securr's Standard & Decorative Receptacles Are Always a Great Choice
Posted by Securr Blogger on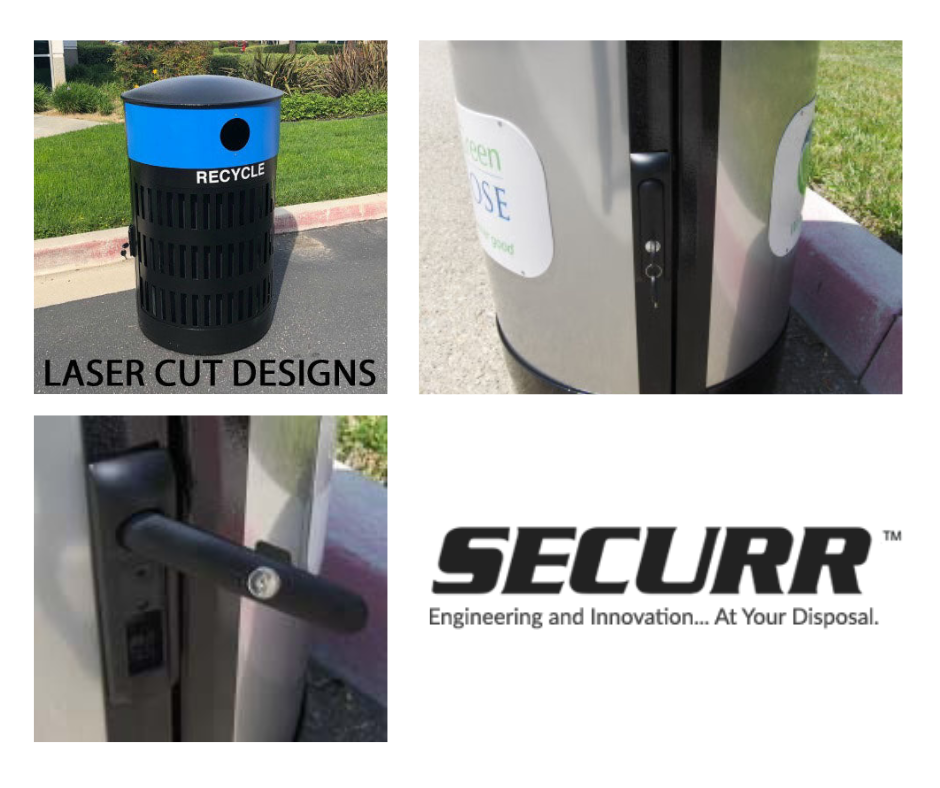 If you've resolved to get on top of your waste collection needs this year, then be sure to add Securr's Standard and Decorative receptacles to your to-do list! Whether you need a waste receptacle for your home or business, Securr's line of trash cans and recycle bins can serve virtually any need.
Easy to use
Securr's Standard and Decorative waste and recycling receptacles are offered with either 35 or 55 gallons of capacity. They are designed with side-opening service doors. This means you can remove the contents from the side instead of the top which makes emptying easier and helps to prevent injury. Changing bags is fast and efficient with our standard swing-out bag rack.
Made to last
When you get your waste receptacles from Securr, you'll be investing in products that are made to last. All of our receptacles are ADA-compliant and heavy-duty products that are the perfect choice when you care about both durability and aesthetics. Our attractive and sturdy containers are made from corrosion-resistant recycled materials that will offer you years of trouble-free service that will stand up to even the harshest of environments. All handles, striker plates, and hardware are zinc-coated and the stainless steel door hinges are made with heavy-duty piano hinge material. The housing and doors are finished using a powder coat process that is resistant to humidity, salt spray, fog, UV rays, abrasion, and chemicals. A high-quality locking latch is also included.
Choose from many styles
Our Standard and Decorative waste and recycling receptacles can be customized in many ways to offer you the best possible solution to fit your needs. Several top options are available. Panel options include powder-coated, stainless steel, or custom laser-cut side panels. Choose from a variety of colors including black, white, sky blue, forest brown, fir green, and olive green. Custom colors are also available for a small upcharge. A variety of labels can also be chosen including society-wide standardized recycling labels from Recycle Across America. 
Manufactured in the USA
One of the things that makes Securr stand out from the crowd is that we manufacture all our receptacles right here in the USA. We are not a distributor – we make all our cans in our state-of-the-art manufacturing facility in beautiful Southern California. We produce a variety of trash cans and recycle bins for a wide range of applications. This includes advertising, Homeland Security, residential, commercial, private, and municipal. We also offer immensely popular bear-proof trash cans and recycle bins through our world-famous BearSaver line of products. We're also able to provide you with the lowest price possible. Since we both design and manufacture our products, we can cut out the middleman. This allows us to bring you quality products and superior customer service at a low everyday price.
Contact Securr today
If you're like to learn more about how you can streamline your waste collection and management, then contact us at 888-671-7066 or sales@securr.com. Your questions are always welcome and our Customer Service Representatives are eager to assist you. Contact us today!
---
Share this post
---
---
---
0 comment